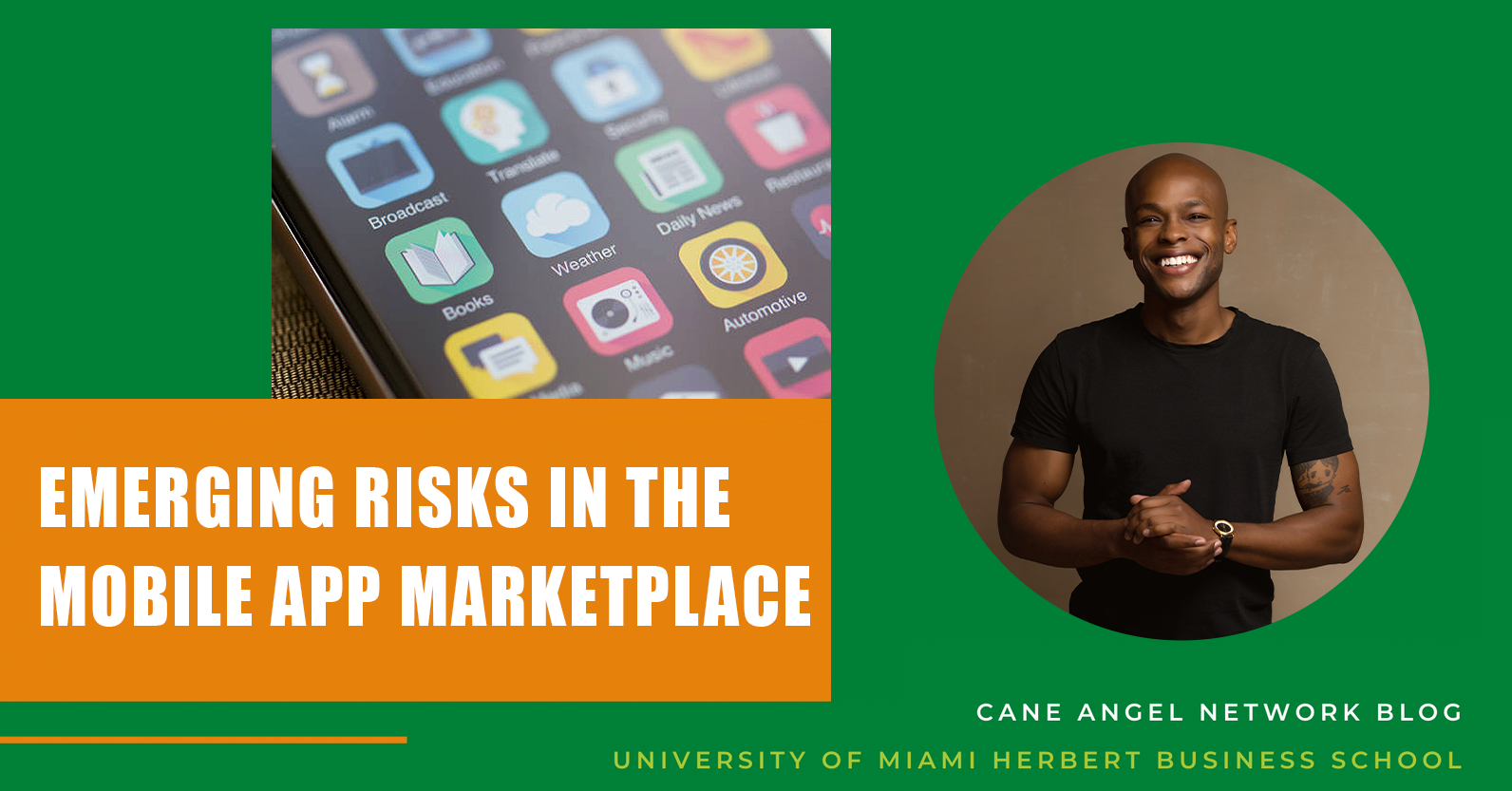 Most investors know that legal diligence is an important part of the due diligence process for any new investment.  This must include, among other things, an investigation into the company's intellectual property, business contracts, and formation documents. Prior to closing a deal, investors should also obtain assurances from management that litigation is not pending against the company or its founders. In some markets, sectoral or jurisdictional regulations are unavoidable, forcing the prudent investor to assess any risks posed by these regulations to the company's operations. However, the unpredictable mobile app marketplace is one area that often escapes investor scrutiny but is emerging as an area of increasing risk for investors.
Tim Cook vs. the "Data-Industrial-Complex"
Increasingly, companies are finding that the best means of distribution for their product is via a mobile-application.  Apple's App store and Google's Google Play accounted for the vast majority of app downloads globally with approximately 130BN downloads combined in 2020.  While this represents an opportunity for companies to reach a larger customer base, it also presents risks which wise investors will diligence closely. 

Since taking the helm at Apple, Tim Cook has made privacy a central feature to all of Apple's products. As regulations and public concern for data privacy increased, the Apple CEO used the App Store as laboratory for Apple's vision of data privacy. In Mr. Cook's view, Apple plays a central role in curbing the influence of the "data-industrial-complex." To this end, Apple's latest iOS 14 update attempts to mitigate and reduce mobile application's ability to track users across applications by advising users of the application's intentions to monitor behavior in other apps. Moreover, the App Store now features privacy "nutrition labels" that advise consumers of the categories of personal information collected by the application. However, both private and public institutions have taken issue with Apple's campaign. To start, Facebook may soon take legal action against Apple alleging that Apple's tracking notice feature is an abusive exercise of market power. Congressional leaders sent a letter to Apple asking for more information regarding the App Store's privacy nutrition labels. The letter reflects regulators concerns around the accuracy, ambiguity and seeming arbitrariness of the decisions underlying the information displayed on the labels. Apple's decisions regarding mobile applications, while lauded by civic society groups, have proven to be morally defensible but objectively dubious.
Apple takes Action
In December, Apple and Google made waves in the business and technology press for threatening to remove any application from their app stores whose code contained a software development kit developed by a prominent location data services company. In explaining its rationale for the decision Apple merely stated that company's software "potentially" violated Apple's terms of service. Following Twitter and Facebook's banning former President Trump from their platforms, Apple removed social media app Parler from its App Store citing Parler's insufficient governance of the mobile app's user community and failing to comply with Apple's demand for a content moderation plan.

This shows that both the content of the application and the marketplace where it will be download present intertwined risks to investors who back companies that rely on mobile apps to reach their customers.  Transparency and objective policies are the cornerstone of a predictable governance infrastructure that app developers can rely on when forming their internal policies and community guidelines. Apple and Google's decisions to remove Parler, and moves by other tech giants to limit access to their platforms, are likely prudent and supported by evidence of threats to human life, without transparency around the decision making process indicate to investors that the app marketplace itself poses risks to their investments. With questions about the privacy practices of increasingly popular audio-only social media app Clubhouse growing even louder, eyes are on Apple's (Clubhouse is iOS only) enforcement decisions once again.
So What?
Some questions an early investor in a mobile application company may want to consider:
Does the company's business model align with the values of the marketplaces where the applications will be listed?

Does the company have a response process in place if their application is removed from the App Store or Google Marketplace?

Is the application planning to create a community among its users? If so, how will this community be governed in order to avoid removal from the App Store?

If the app plans to monetize data, what are the principles and guidelines guiding its acquisition of user consent and who are the data partners the application plans to do business with?

Is the data the application collecting and sharing relevant to a specific function of the app?
Answers to these questions will buttress their diligence process and mitigate deep risks that lay dormant in the app's business model and technology.
This post was written by Michael Bailey and Jeffrey Camp. Mr. Bailey is member of the Cane Angel Network investment team and will receive his JD in May 2021. Mr. Camp is the Managing Director of the Cane Angel Network.