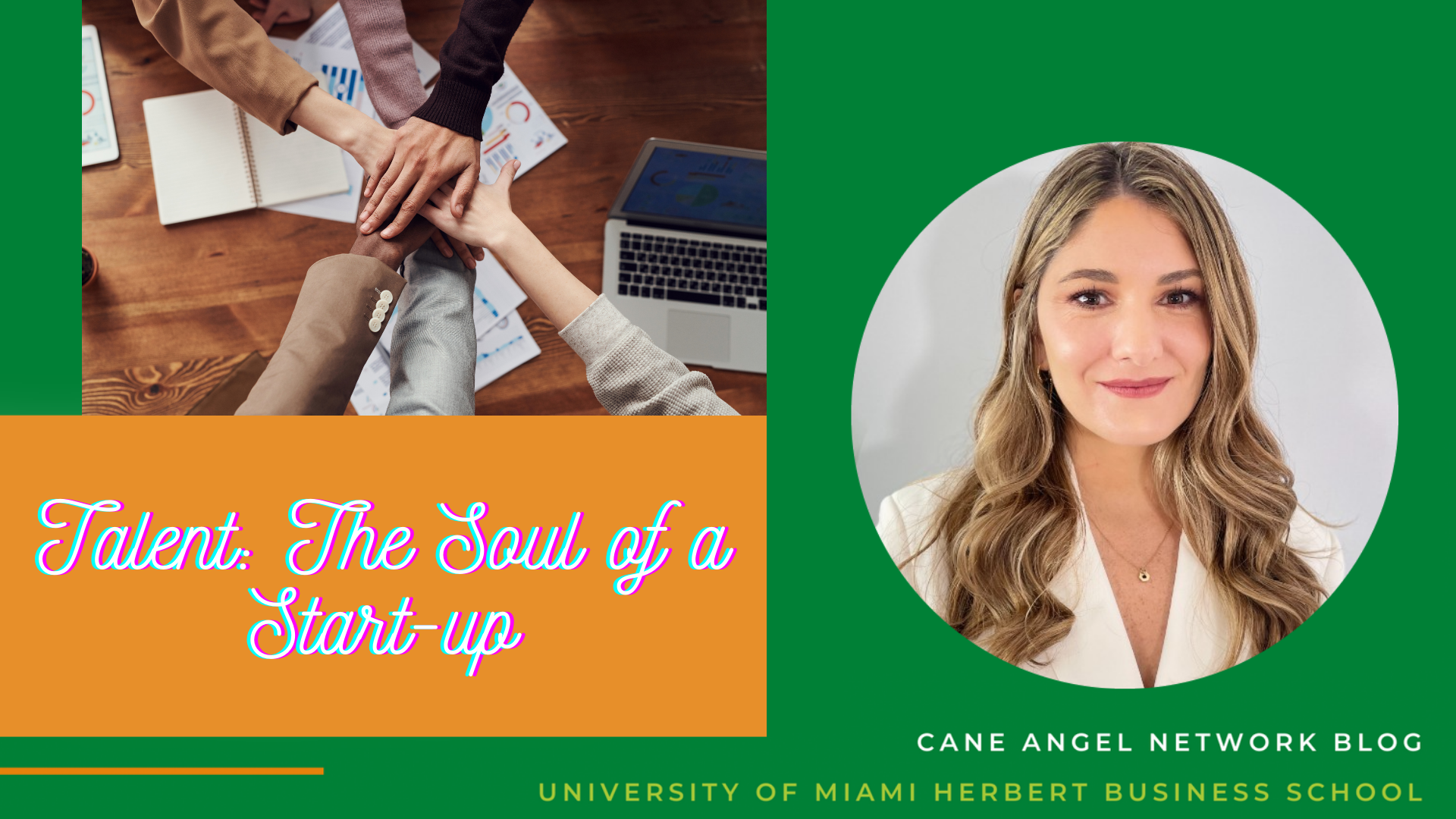 Start-ups typically grow in a fast pace and founders face several challenges, and one of the most difficult challenges is attracting the right talent.  Talent is the heart and soul of any start-up, so we spoke with two people with a deep understanding of this process.  Francisco Sorrentino is the Chief Human Resources Officer at Softbank.  And Bryne McNulty is the Founder and CEO of Habi, and both talked to us about how they approach a very competitive market for talent.  There is a gap between talent supply and talent demand, and as a start-up bringing talent to the team is not an easy task. How does a start-up attract the right talent if the pool of supply doesn't know what these start-ups are doing and who are the people leading these companies? And as a candidate, are you sure you are up to join a start-up? 
Sorrentino and McNulty explain very clearly and passionately about the challenges and importance of talent in a growing start-up and how they share the idea that talent is of upmost importance, "talent is what make the magic really happen," said Sorrentino. This idea is relevant to anyone thinking about starting a business or joining a start-up and this is because an already mature business can innovate and can continue to be successful, but in a start-up everything is new, everything is a trial and error in a way and it's an achievement for everyone in the team, because you are creating something new and this is only possible by the team, which is led by the founders who have a disproportional impact in the team as they are the ones that set the tone and culture. It is interesting to see how the two views discussed complement each other. Because Sorrentino talks about how important the team is for investor when deciding to invest, because they are evaluating who is going to set this tone and culture. And then we listen to McNulty, who expresses this amazing passion for her employees, and you see what Sorrentino was talking about before. McNulty confesses that most of her job has to do with talent.
Sorrentino goes on to say that it is crucial for founders to tell the story of what they are trying to achieve with their value proposition, and that job seekers should do their due diligence around the value proposition of the companies they are considering. As a start-up you must let the world know who you are and what you stand for, and do it well, and this is not only to attract investors and customers, but to attract the right talent. And why is this? The reason is simple, you need to attract talent that want to be part of this "new company" where the road is not clear, where stability and security are far from normal in this environment, but maybe this place will get this person really fired up. And there's your right candidate, and as a candidate, that's your right place. Sorrentino explains, that where you feel your best version that's it. And this is why he highlights the importance of a clear value proposition, because this is the storytelling you are going to use to attract the right people from the pool of candidates because start-ups are not for everyone.
Something interesting that Sorrentino talked about was about how in start-ups recruiting is different. Past performance and experience are not that important. Because start-ups look for attitude and that "fired up" feeling mentioned before. He reflects those skills can be learned, you can teach - and should teach- your talent, but attitude and the way you think or go to the fire is instinctive. He continues saying that developing the correct attitude is very hard, that it is even a fallacy, you can assess attitude and develop skills, not the other way around. 
A lesson learned after listening to Sorrentino and McNulty is that talent is the soul of a start-up. And choosing the right team is what ultimately will drive the growth of a start-up. For job seekers, one advise would be, really think if a start-up is the right environment for you and a as talent seeker, think closely on that value proposition, think what values and attitudes you are attracting and evaluate if that person could be a partner, someone that will run the tide with you.
This post was written by Silvana De Guzman and Jeffrey Camp. Ms. De Guzman is a member of Cane Angel Network investment team and is pursuing her MBA from the University of Miami graduating in 2023. Mr. Camp is the Managing Director of the Cane Angel Network.