Operational Team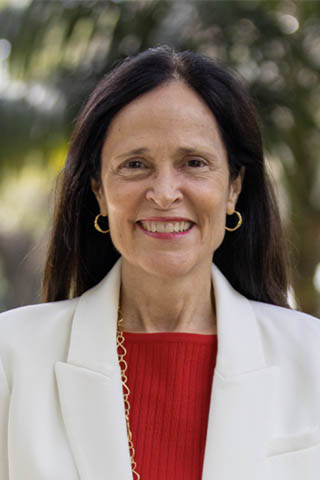 Norma Kenyon
Vice Provost for Innovation at the University of Miami
Norma Sue Kenyon, Ph.D. is The Martin Kleiman Professor of Surgery, Microbiology & Immunology, Biomedical Engineering and Biochemistry & Molecular Biology at the Diabetes Research Institute, University of Miami. Dr. Kenyon and her research team have focused on ways to transplant insulin producing cells, in both clinically relevant islet transplant models and in clinical studies, without the need for life-long anti-rejection drugs. Key accomplishments include development and sharing of methods for islet and islet/bone marrow transplantation, demonstration of the impact of costimulatory blockade on insulin independence and long-term islet survival and incorporation of stem cells to enhance islet engraftment and survival.
Student Investment Team
A student investment team comprised of UM graduate business, law, and medical students will work directly with the 'Cane Angel Network Managing Director to vet company submissions and perform due diligence. Under the guidance of the Managing Director, the team will identify the strongest candidates for investment consideration by the CAN members.
We are always looking for Graduate Students to join our team.  If you are a student interested in participating for credit or volunteering with the 'Cane Angel Network please apply here 'CAN application form 
If you have any questions, please email caneangelinfo@miami.edu and you will receive a response shortly. Thank you!
Steering Committee
A Steering Committee made up of experienced professionals in business, finance, and academia will set policies and procedures for the 'Cane Angel Network and act as an oversight body to ensure the highest standards are maintained.