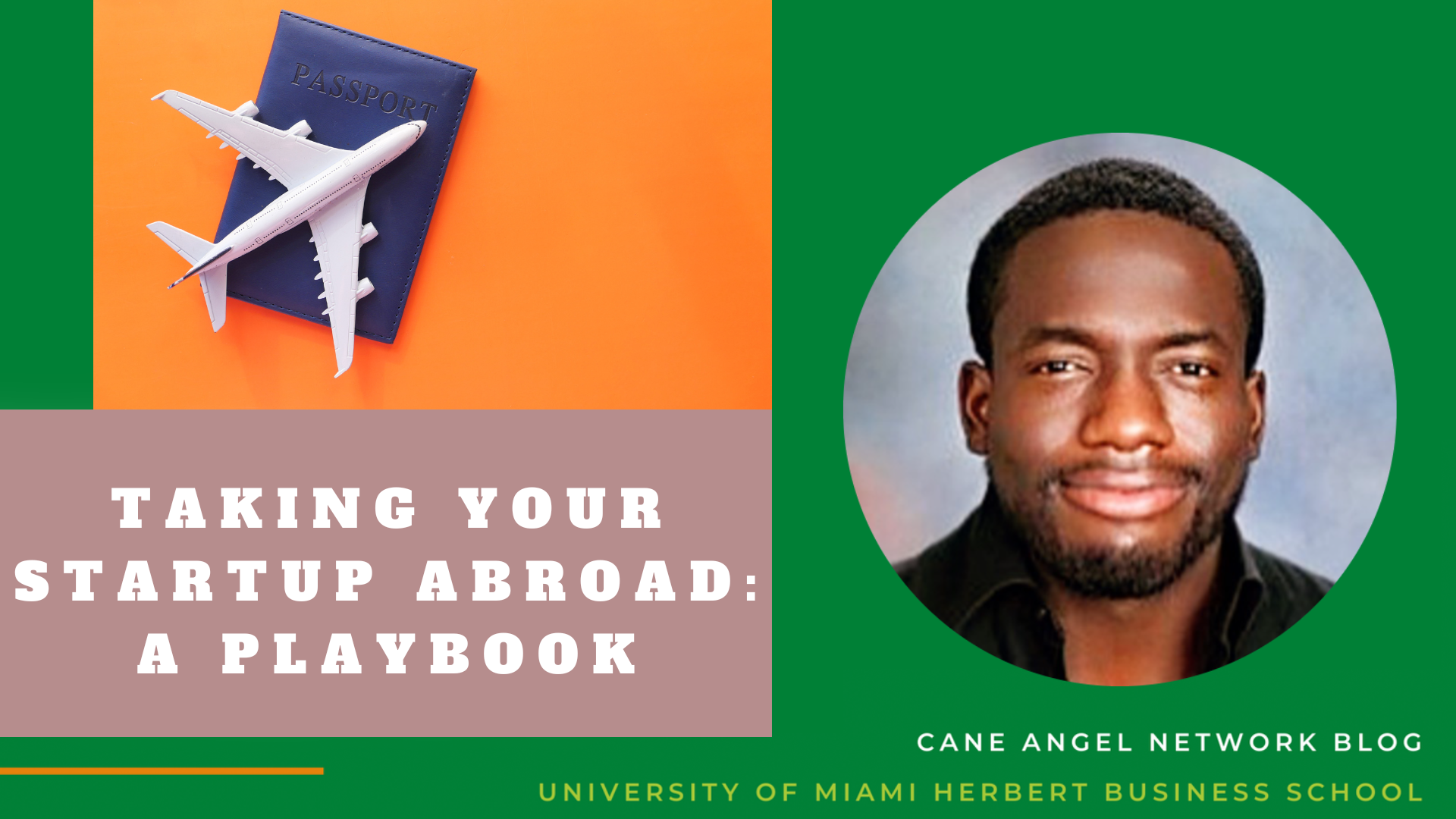 Taking Your Startup Abroad: A Playbook
Preparing a startup for geographic expansion is an important factor to take into consideration when strategically planning a new market entry. Geographic expansion happens to be a very particular challenge, especially when venturing into foreign markets such as Latin America where regulatory requirements differ and can offer barriers to entry to operate within their jurisdiction. These differences in regulatory requirements create a hindrance referred to as moats, meaning there are many centralized governmental gatekeepers your business must pass through to begin operation. 
International expansion requires a playbook or framework that allows your business to tackle certain issues pertaining to the markets you hope to enter.  Since this expansion will require a significant time to develop, this playbook should contemplate a plan that extends 5 to 10 years down the road. As Roman philosopher once said: "Luck is what happens when preparation meets opportunity".  Being well prepared, will go a long way to ensuring success.  Having mechanisms in place that allow you to analyze the possibilities of entering new geography prepares a business for the encounters and challenges that it will surely face in the near future. Prior to entering a new market, there are 5 simple tips a business should follow.
The first tip is your business needs to have an amazing value proposition. Your product needs to be great, and the pricing should be aligned with what the customer is willing to pay for your service. The value proposition should be perfected or at a very good level where you feel confident and competent in what you are offering.

The second tip is to make sure you have extracted the most value you possibly can from the market you are currently operating in. A business should leave no stone unturned and take advantage of every possible revenue stream it can generate in its primary market.

The third tip is understanding the market signature or market fingerprint that was foundational to the success of your business will help determine what the key characteristics were that scaled the growth of your company in the first place. The saying "never forget where you come from" not only applies in life but also applies to the success of your company. The business should have insightful knowledge and understanding of primary market customer profiles, cost structure, and local culture. The more confident you are in your primary market the greater the probability you can be successful if foreign borders.

Tip number four is to target new go-to-market geographies where there is potential for high customer growth and operational synergies. The best thing that can happen to a business is entering a market with similar dynamics and customer behaviors as your previous market, it might not have the exact same synergies but discovering a few that you can work with is a great place to start.

Tip number five is to concentrate your efforts on developing and executing a strong business plan. The most important variable to keep in mind is opportunity cost, variables such as P&L and Capex will be important when trying to raise more capital from investors, and yes having positive financial projections in 25 countries may look great on paper but what is more crucial is having the right skilled team and talented management to run the various operations in different regions of the world.
Take the example of a fictional licensed FinTech company called "Zoom Pay" providing financial services to customers in a country like Lithuania or France, due to having licenses in those two countries you can then provide your services to 27 other countries within the European Union. Also, with a financial license in the United States Zoom Pay can provide service to up to 335 million people. The founding team of a start-up should be aware of such regulatory advantages or constraints and complete all proper market research due diligence prior to expanding into unknown territories.
In geographic markets, it would be wise to start early in your due diligence and hire a partner or employee who is an expert in that given region of the world. The goal should be to seek someone who is able to implement custom unique strategies that will complement your company. A systematic analysis of what the markets are, where you're going to be and how you're going to choose them is a good place to start. Dedicated teams should be able to answer difficult questions regarding the strengths and weaknesses of markets, what do the markets need, why do they need them, and scalability. A talented team should be able to identify what existing infrastructure already exist and if that is sustainable enough to build on top of or will your company need to design foundational solutions from scratch. For example, a company like Plaid offers an API system that allows financial service companies to have access to the global banking system and make payments from anywhere to everywhere. Back to our earlier example of expanding into countries like Brazil, Mexico, Argentina, and Colombia, it will be difficult to find preexisting infrastructure that can support complex systems and business. Models therefore your company must be prepared to build the infrastructure from the ground up if necessary.
This post was written by James Hansen and Jeffrey Camp. Mr. Hansen is a member of Cane Angel Network investment team and is pursuing Masters of Finance from the University of Miami graduating in 2022. Mr. Camp is the Managing Director of the Cane Angel Network.